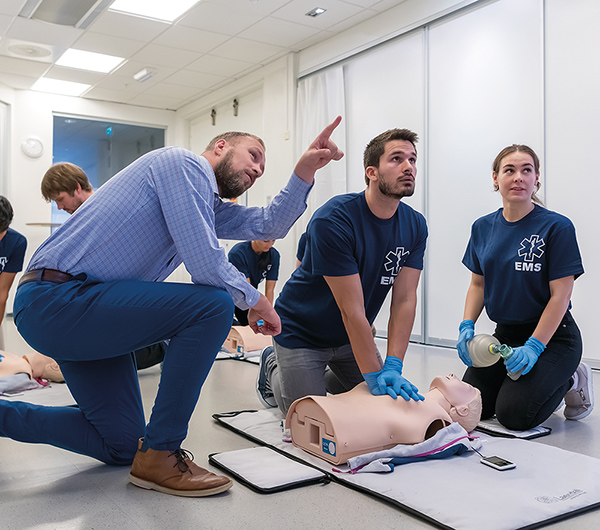 Hands-on precision for increased proficiency
Correct chest anatomy 
Three available chest springs allow learners to recognize different chest stiffnesses and adjust their compression force accordingly. 
Realistic airway handling 
Train on correct use of supraglottic equipment with Resusci Anne's realistic airway head module. 
Sensorized touch 
Advanced feedback sensors help you provide accurate instructions to your trainees.
High-performance CPR
The best teams train as a team
Improve soft skills
Practice communication and teamwork in the safety of a simulated environment. The result is a skilled and confident first response team.
Measure team performance
Measure every CPR parameter, to get accurate feedback on compressions, ventilations, and more.
Designed for your team
Whether your team is three or ten, Resusci Anne QCPR can be used to train your first response team to improve hands-on time and CPR quality.
A modular platform
Future proof by design
Regardless of the starting configuration, users of Resusci Anne QCPR can easily add features with upgrade kits and accessories. 
ShockLink defibrillation training system
Bleeding Control Legs
IV Arm
Trauma Module
Rescue Module